The ficus ginseng bonsai accessories are the perfect gifts for someone who is passionate about bonsai trees. The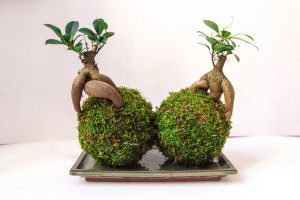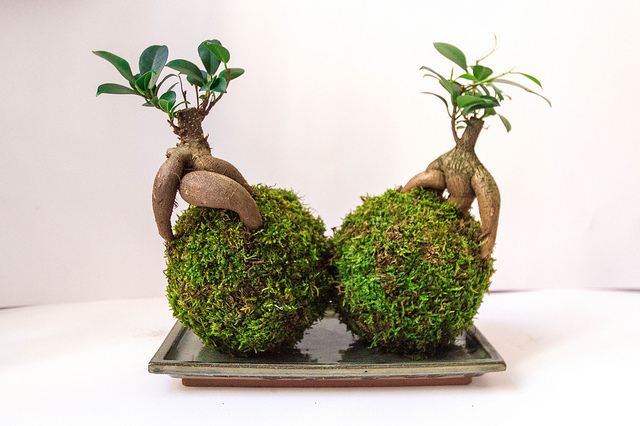 ginseng bonsai is a beautiful oriental houseplant and one of the most appreciated trees among bonsai growers.
Whether you grow it in your own house or you're offering it as a present, the ficus ginseng bonsai will be always a great choice because it is known in the bonsai world as the plant of beginners.
On the other hand, if you already know a bonsai lover, a couple of  bonsai accessories for their bonsai tree will definitely be the perfect gift. Below you will find some inspiring bonsai accessories and ideas that are guaranteed to appeal to every bonsai ginseng enthusiast.
Inspiring Bonsai Accessories for the Perfect Gift
• Bonsai Display Tables
As you probably know, bonsai represents a veritable art and it means much more than simply growing the tree. All the composing elements of the bonsai should be in total harmony, from the shape of the tree to the table on which it is displayed.
Display Table Size
The table on which your ginseng bonsai will sit should not overshadow the bonsai; on the contrary, it should show it off. Remember that a beautiful and high quality bonsai display table will emphasize the beauty of any  bonsai tree.
The Asians, especially the Chinese, Korean and Japanese people, respect and treasure to a great extent these bonsai trees; therefore they have strived to develop impressive and unique bonsai accessories.
Bonsai Table Styles
The different styles of dis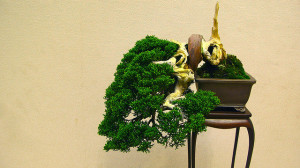 playing bonsai require special tables you can buy from the specialized shops or  you can make at home in a DIY project. If you don't want any complications, then you can look for a bamboo display stand, a table with scroll shaped legs or a round black table. All these are ideal ficus ginseng bonsai accessories for a bonsai grower.
Display Table Colour
The color of the table must compliment the tone of the bonsai pot, as to create balance
and harmony. If the bonsai owner likes simpler things, then looking for a minimalist wood table might be your best bet. Remember that the table should not necessarily be very large as the ficus bonsai has relatively small dimensions.
• Artistic and Personalized Stones
The ficus ginseng bonsai is mostly known for its impressive aerial root whose aspect can be improved with a beautiful displaying rock. In the Japanese culture, there is something called suiseki, the art of stone appreciation and bonsai displaying, which promotes harmony and aesthetic views through natural and simple forms.
If you find special rocks with irregular corners and rough surface, you have discovered a real treasure for a bonsai lover. Offer them as a gift so that the receiver can train the root to grow under those stones. The little decorative rocks will offer a special aspect to any ficus ginseng bonsai if arranged above the soil.
They can also be exhibited around the ginseng bonsai pot for a more personalized arrangement. Either way, you can be sure that this is an original gift for every bonsai lover.
• Bonsai Accessories – Figurines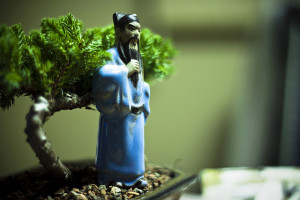 The ficus ginseng bonsai design can be set apart by adding various figurines. So, this is another amazing ginseng bonsai accessory that you can offer as a gift. This way, you will help the bonsai owner create an interesting displaying scene for their bonsai.
You can go for different bonsai accessories made of ceramics, plastic or metal. There are several figurines that will maintain the specific oriental style, such as Chinese mud men, Chinese little boats or miniature Japanese ceramic lanterns. Other stylish figurines are ceramic cranes of different dimensions, miniature frogs and turtles or different other ceramic animals in miniature.
If you want to offer a truly unique gift, you can look for metal tags so that the bonsai lover can mark the most important events in their ficus ginseng bonsai life.
•Gift Bonsai Books 
Last, but not least, you can offer your bonsai passionate friend or family member a book about ginseng bonsais. This should not be difficult, as you can find such books online. These ficus ginseng bonsai accessories will be extremely helpful for any bonsai grower, whether they're an expert or a newbie.
Some of the best books for bonsai beginners are: Indoor Bonsai for Beginners – Selection, Care & Training by Werner M. Busch and Bonsai Basics, Step-by-Step Guide to Growing, Training & General Care by Christian Pessey and Rémy Samson. For intermediate bonsai growers you can go for Bonsai; 101 Essential tips by Harry Tomlinson and Carol Watson, The Bonsai Handbook by David Prescott and Colin Lewis or Indoor bonsai by Paul Lesniewicz.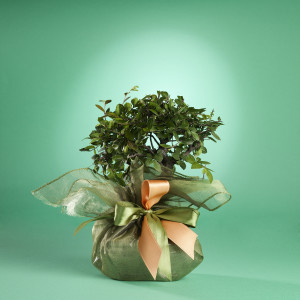 If you're "dealing" with an advanced bonsai grower who already has a solid base in bonsai art, you can choose the Bonsai Master Class by Craig Coussins. Every bonsai lover will be happy to have such book in their collection.
The appreciation for bonsai has gone so far that different authors expressed their gratitude and admiration for bonsai tree in poems. You can find such collections of poems online, if you're thinking about offering them as a gift.
Now, it's up to you to pick up the best gift for your bonsai enthusiast and their special little tree. The number of ficus ginseng bonsai accessories are countless, so make sure you start the search in advance so as to be able to find the perfect match for your friend or family member.